I condemn everything [Ye] stands for right now. I've said that from when he first put on the MAGA hat…He's one of the greatest musicians ever, one of the greatest creative visionaries, but he's destroyed so much within a couple of months.
Don't challenge DJ Semtex to a hip-hop quiz. You will lose.
Few people have been immersed in rap culture for so long, interviewed as many legends, and rocked as many crowds as a DJ. And few can claim to have written a book that encapsulates rap history; a book Ghostface Killah called "a hip-hop Bible".
DJ Semtex – aka John Fairbanks – is a quintessential figure in the UK hip-hop scene. But his reach is global thanks to decades of service to the art form.
A snapshot of his career highlights cement his cred:
Tour DJ for Dizzee Rascal for 8 years
16 years hosting a weekly radio hip-hop show on BBC 1Extra
UK exclusive interviews with Kanye West, Drake, Kendrick Lamar, and J. Cole
Author, 'Hip Hop Raised Me'
DJ Semtex first hit my radar in 2009 when he interviewed then rising star Drake in London. Shortly thereafter, Drake was a global superstar. But Semtex interviewed Drake before anyone really knew who he was in the UK. It turns out this is Semtex's thing: spotting artists early and being the first to interview them before they blow up. He has an exceptionally sharp eye for talent.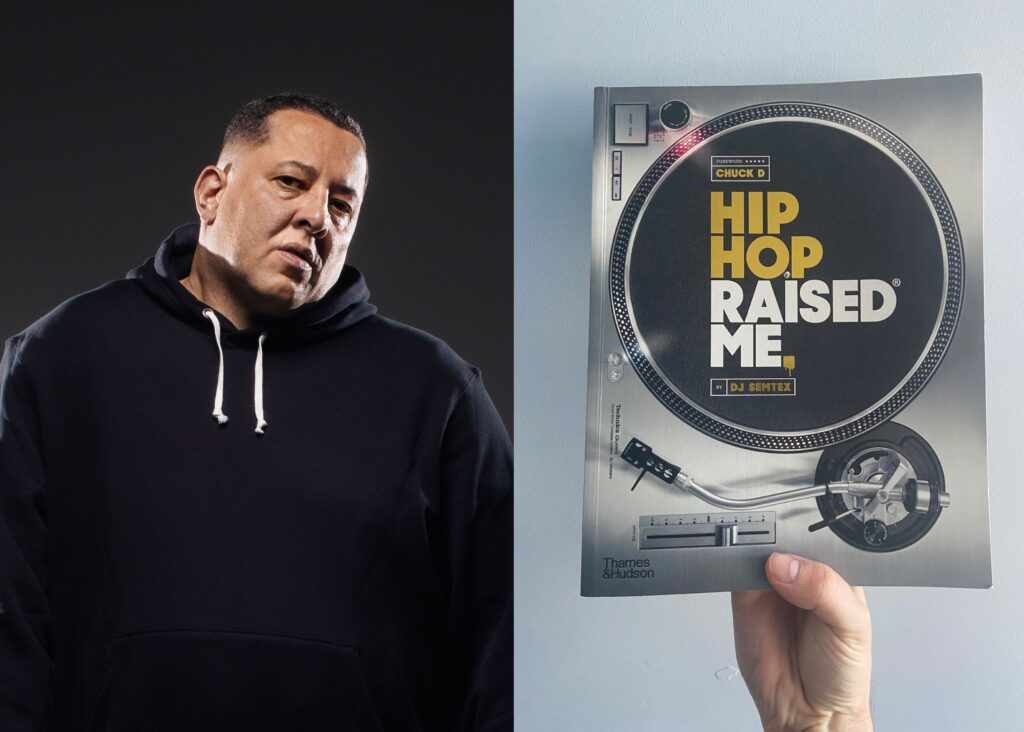 Semtex's journey is an inspiring one on multiple levels. He exemplifies passion and dedication. Semtex grew up in Manchester, England, and thanks to his older brother's influence, fell in love with hip-hop as a teenager. And that spark lit a fire that still burns today. He's devoted his entire career to promoting hip-hop and spreading it worldwide. And he's done so with an integrity that is rare in the music business.
Additionally, Semtex overcame a huge life obstacle. At age 16, as the result of a rare disease called lymphangioma, Semtex had his right arm amputated. Instead of dwelling or giving up, he just pushed forward. When he fell in love with DJing, nothing could stop him, he just developed his own technique: using his mouth on the crossfader to cut, scratch, and mix.
Today DJ Semtex is as fired up about hip-hop as ever and there is much I WANNA KNOW from one of the UK's most knowledgeable hip-hop historians.
From Ye's tragic turn, to why the Pusha T/Drake beef will never end, to racism in the UK, to why losing an arm turned him off religion, we cover it all.
* * *
Let's start with Kanye West. He's been in the news heavy in the last few weeks. And specifically regarding the comments he made about supporting Hitler and the Nazis. There's been a huge conversation about that. As someone who's known Kanye for a long time, what was your reaction to those comments?
Lament. I feel like it's a tragedy to see where he came from and who he was to what he is now. I don't know what's going on. What I do know is from when I first met him, from actually working with him, he was a very, very cool guy. Very forward thinking. Very welcoming to everybody, regardless of race, religion and everything like that. But I don't think he's ever been the same since his mother passed away. I think that affected him deeply.
I condemn everything he stands for right now. I've said that from when he first put on the MAGA hat. Any kind of hate talk or hate inspired talk is abhorrent. It's just unimaginable that someone that you've been a fan of, that has inspired you throughout eras of music, now stands for everything you oppose. I'm hoping that there's some kind of a moment of clarity or resolution where it doesn't end badly. You have a guy who's one of the greatest musicians ever, one of the greatest creative visionaries who achieved so much but he's destroyed so much within a couple of months. That isn't normal. It's the polar opposite of what he stood for and what he's worked for.
You talk about how it ends. He's living so on the edge. It just seems like it's escalating and escalating. You're almost waiting for that day you wake up and find out he's dead or something crazy has happened. Is there a worry in the hip-hop community from yourself, and others you speak to, that tragedy is around the corner?
I think everybody's witnessed the history of pivotal artists, and everybody fears a negative outcome. We've lost so many great artists in hip-hop in a very, very short space of time. The hip-hop community is slightly desensitized to this kind of grim outlook. A lot of his hardcore fans think that he's going through something and it's not him. You've got some people with some crazy conspiracy theories, it's whatever. I just hope the end game doesn't get worse.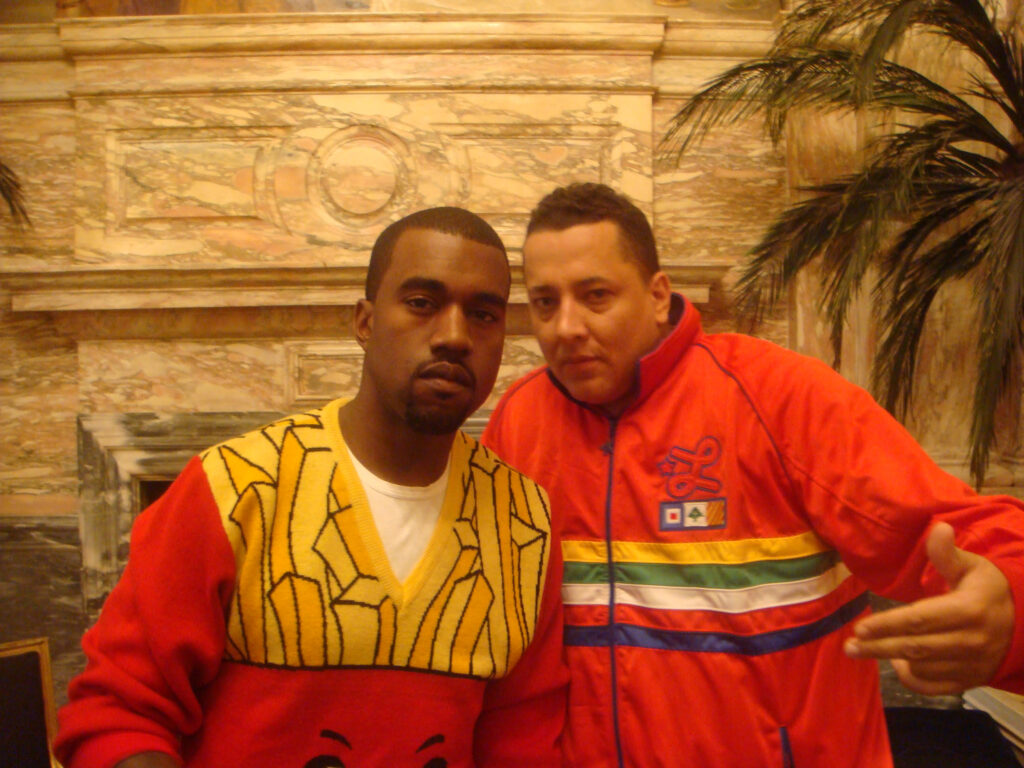 I've been a huge Kanye fan forever. I can't not love the music, but there's a lot of other people who will just now dismiss him and sort of cancel him essentially, and not want to support him and give him financial benefits by streaming him. How has his turn in the last few months and years impacted your listening relationship with Kanye? Are you able to separate the art and the artist?
I can separate the art from the artist. But I think right now as a fan I've got to put the music on pause for a minute. I've never seen this before. The closest I've ever seen to an artist embroiled in a similar kind of controversy is Tupac; with what he was going through before he signed to Death Row Records, even when he was trying to leave Death Row Records. But that is very, very different to what's going on with Ye. This is uncharted territory. There's a statement that came out where Jon Stewart quoted Kanye saying "hurt people, hurt people". I think that's very true. And it's interesting to see Will Smith use the same line recently in an interview for his new film. But I don't think that's an excuse. It's that amongst many other things as to why he's in the place that he's in at the moment.
But you said for now the music is on pause?
On pause. Yeah.
You've interviewed Ye 8 times over his career. If Ye called you tomorrow and said he wanted to come on and speak with you, would you agree to that? Or is it sort of a lose-lose situation for you at this point?
I'd speak to him, but I don't think he'd want to do it because I'm not going to agree with what he's saying. It is documented that I don't agree with what he's saying, you know, from politics, the outlook that he's got now. So I don't think it would ever happen. But if I had the chance to do it I'd do it and I'd just be very honest with my opinions.
We hope for the best in that situation. You're a hip-hop historian and you've been following the Kanye and Drake saga. The love/hate relationship never seems to end between those two. How do you make sense of it?
My take on this is that rappers cannot be friends. They just can't. They're all striving for the top position. They all want to be that guy that changes the game and breaks records and everything else. And unfortunately, there's going to be a number one. There's going to be a number two, three, four, five, six, seven, eight, nine, ten. And some people can't handle that.
When you look at someone like Kanye, Kanye has multiple undeniable classic albums. Depending on who you speak to: College Dropout, Late Registration, Graduation, 808's and Heartbreak, My Beautiful Dark Twisted Fantasy, Yeezus, Jesus is King, Donda. When you measure what Kanye has done in music no one can compete. So imagine you were at the top. You've won more Grammys than everybody else. But you just want more. That hunger that Kanye and Jay-Z's got is…I don't think people really see it for what it is.
So then comes Drake. He changes the rules. New energy, fresh. If you've been around for like five years, ten years, you cannot match that new guy thing. You've just got to accept it. I don't know what it would be like to be someone like a Jay or a Kanye or a Nas or someone who's in that situation when that new energy comes around. If you're a rapper you have to think you're the best. You have to think that you're the number one. You have to wake up every morning and say, 'I am the greatest' and put on for your fans. You have to do that even if you don't feel like it. I don't know how you do that when someone like Drake comes along. Here's this next guy. He's popping. He's not really kissing your ass. He's not falling down and kissing the ring. It's a problem. And it's a problem when you've got a massive sense of purpose slash ego. Competition is supposed to bring out the best in you. Sometimes it doesn't.
You could also say too right that Drake borrowed Kanye's model from 808's and Heartbreak. So not only is he causing problems for Kanye, but he also rode his wave.
We started this conversation talking about where Kanye is right now at this moment in time. Regardless of what has happened over the last few months, his achievements, and influence on popular culture cannot be denied or erased. 808's and Heartbreak changed everything. It gave rappers the confidence to sing. Kanye is a guy who couldn't sing. He brings out the auto-tune. Blam. Changes the rules. It's done. Even though T-Pain was using auto-tune, T-Pain can sing. For a straight up rapper to be like I'm going to sing on full length songs, I'm going to sing harmonies, it hadn't been done before.
When Kanye dropped 'Love Lock Down' everyone thought that he had lost the plot. But that album birthed a lot of artists. It inspired Drake's launch, it influenced all genres, and generations of artists from Frank Ocean to James Blake.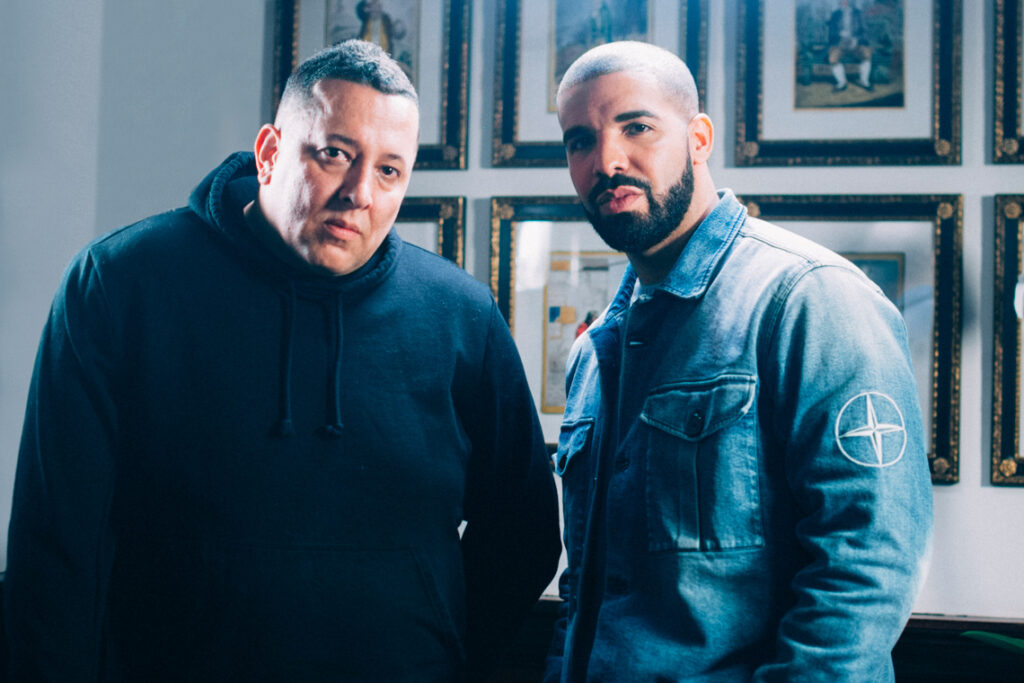 In your book 'Hip Hop Raised Me' there's a whole section on hip-hop beefs. You had Meek Mill and Drake in there. That was resolved, which surprised a lot of people. Now, there's Pusha T and Drake. That beef is so intense. Pusha's diss track, 'The Story of Adidon', rocked the whole hip-hop world. It seems like most high profile beefs in hip-hop eventually get resolved, but can you foresee that one being squashed?
Never.
Is it because of the 40 line?
It's the history of what was said before. But also, I think when you start talking about people's kids, it's different. I think that will never be forgiven.
There was debate around this feud: can you go too far in a diss track? And so obviously you would be on the side of you can go too far?
The most offensive diss track of all time is 'Hit Em Up' by Tupac. He's going at the Notorious B.I.G. talking about fucking his wife. It reads as harsh as it sounds on an immortalised club banger played in clubs around the world.
You can't unsay that.
Well you can't unsay it, but you can never be forgiven. You can't. That opening line, what he says and the way that he says it with venom and the veracity of his voice and the flow and everything else is biblical. If they were both still alive I think they'd still hold feelings towards each other about what was said.
One of Drake's recent albums, Honestly, Nevermind, was definitely a bit more on the experimental side, but some still argue that he hasn't evolved that much or doesn't take enough risks. Do you wish Drake was more experimental, like Kanye or Kendrick? Do you think he pushes the form enough?
Yeah, definitely. I think for me the most exciting thing Drake has done is embracing UK culture. I'm going to sound biased saying this, but he loves our culture. He rates our lyricists, he can talk about the history of UK rap, and how it's influenced him.
He's the first rapper from the other side of the Atlantic to embrace our sound, our style, our culture, our lyricism, our slang, no other US rapper has done that, and I don't think they ever would have. The only rapper who came anywhere near to doing that was Pop Smoke. He took our music and sounds and embraced it. And he was embracing the lyricists and emcees and the culture out here. Rest in peace, Pop Smoke. Drake is constantly doing it. You can't say it was a fad. He gives back. He turns up at people's shows, he puts people on his records, he appears on other people's records. There's things that he's done that people don't know about behind the scenes too. He should have a UK passport for services to UK rap.
Yeah, it'd be dope to hear Drake on Alchemist beats or do a project with Madlib, Drake on Dilla beats and everything else. If it ever happens, it happens and whatever. But what he's done is dope. He's changed the game several times over and he's inspired generations of artists from across the world.
What you're saying is it's less him evolving the sound necessarily, like a Kanye, but using that platform to expand the culture?
Worldwide. 'Ojuelegba' is a track by Wizkid. Skepta told Drake to jump on it and Skepta did too. Wizkid, Drake and Skepta on the same track is probably one of the most innovative, significant collaborations of all time because it's Africa, UK and Canada on the same track. That's never happened before. That's historic. He took it global. And with authenticity, not tokenism. Not like, oh I'm in Nigeria so let me tap into this this week. He took it further than anybody else ever has.
Drake is an international rapper. People forget that. People think he's a US rapper. He's not, he's from Canada. When a Canadian rapper is one of the biggest stars in the world, the impact that it has on hip-hop worldwide is different. A US rapper who is one of the biggest in the world that's been going on for years, but it's not the same impact as what Drake's had.
You famously got the first ever UK interview with Drake. He initially canceled on your radio show, but you then hounded his team to make it happen. You ended up doing the interview walking around Hyde Park. The reason you were so adamant is because you knew he was going to be a huge star. A lot of people were skeptical he was going to blow up, myself included, so how exactly did you know?
Couple of things. Wayne mentioned him in an interview I did with him. He said watch out for this guy. And for the guy who says he's the best rapper alive to announce the next guy who's coming through is a problem, we were warned. The other thing was my friend Mr. Morgan, who's the general manager for OVO. Before he joined OVO he was talking about him.
But what really made me pay attention was the collaborations he was doing with Lil Wayne and Bun B. I was like this is sick. You can hear it in his lyricism that he was going to be something. The 'Say You Will' freestyle that he did and the 'Uptown' joint. You could hear it.
At the time, I was very radio driven. I needed music for my show. I wanted the hottest interviews for my show. So for me it was like, nah, I know this guy is going to pop. I know it's going to happen. So he was supposed to come on my show on Friday. He blew me out. That doesn't happen. I was like, what the fuck? I was like, who does this guy think he is? I proper took it personal (laughs). I was on the phone to Morgan, and his people saying, yo, yo, you can't be doing that. And Morgan knows me, he knows what I've accomplished. We came up at the same time. So he said, alright tomorrow morning. There was a point where I used to walk with a microphone everywhere. The microphone that you see me with in that video, I had that everywhere I used to go. So I was always on standby to do interviews and for me to do an interview at 9 a.m. in Hyde Park. It's a no brainer. I'm calm with that. If it's someone that I'm interested in, I'll go the extra mile. One of the most exciting things about hip-hop is being able to see greatness early and then watching it flourish and explode in the way that you know it's going to. It was a great moment.
The next historic encounter you had with Drake was around the release of his album 'More Life' when he gave you an exclusive interview. Drake doesn't often do long form interviews. He usually surfaces every few years and gives an exclusive to an interviewer he trusts. Why do you think he doesn't give many sit down interviews?
I understand why he doesn't. Because there's some people that do interviews and it's more about them than the person they're actually talking to. There's some people that just want the click bait. They want the fuckery. They want to be able to score points. For me, doing interviews is getting a perspective that people haven't heard yet. For me, it's helping an artist amplify their art, their ideas, their thoughts or whatever, and taking it a step further and maybe getting them to speak about something they haven't felt comfortable speaking about before. I've never been in this to clown anybody. I've never been in this to insult anybody. And I think that's what happens with a lot of interviews. And it kind of makes it hard for people who have integrity.
Also, with social media and the way that that's grown exponentially over the years, everything is amplified to the nth degree way more. I think the exclusivity thing, there's a value to it now. So the less you talk, the more exclusive and the more of a moment it is when you actually do talk.
When Drake reached out to me for the 'More Life' project, he DM'd me and said he was searching through stuff from when he first came over here. He said he really valued that first interview we did. And he said he wanted to recreate that moment. So we were actually looking at doing it again in Hyde Park but it was just never going to happen. I didn't tell him what I was going to ask him. Drake didn't say what he wanted to talk about, but he was just like, I rate what we've done, I rate what you do. And he knows what I'm about. I'm not about the fuck shit. So it was just straight to the point.
I was on standby for two weeks. I wasn't kicking off this time though.
There's an interesting moment in one of your 50 Cent interviews when his publicist/handler shuts you down for asking a question about whether he had filed for Chapter 11 bankruptcy. What happened there? And was that a moment where you were reminded to stick strictly to music talk and avoid more sensational subjects?
Here's what happened in that situation. I'd interviewed 50 Cent several times before and he was cool. This was the blog era, you know, and he had 'This Is 50′, and he was posting clips of him driving a smart car and him being broke and everything. He was posting pictures of him with no money. So it was on the BBC News website. It was on CNN. I could not do an interview and not ask him about it.
It would have it made you look like you didn't know what was going on.
Or an ass kisser, or a plant, etc. So I was like, here's a guy who's making fun of himself. He's on every news channel. And it's common knowledge. The PR never said don't talk about this. I didn't know he wasn't comfortable with being asked that. He'd been making memes about it. Afterwards I asked if it was cool and they said yeah.
Seven years later I find out that it was a problem. Really? That thing? That was common knowledge on every news channel.
How did you learn it was a problem?
I just heard.
It came to your attention.
Yeah, I was like, wow. I am a 50 Cent fan. I've played his music year in year out since 'Rowdy Rowdy'. I love his music, and his TV shows. I would never disrespect one of the rap gods. I never clown anyone deliberately. And if someone said I don't want to talk about that subject I'd say OK cool.
Are there any other moments in your career when an artist, or PR people, shut down a question?
Yeah. There's another time I did a Lil Wayne interview. My first Lil Wayne interview. It's on YouTube. My last question is, Wayne people are worried about you and think you party a bit too hard. We're all concerned for you. I phrased it in a way which was positive. He said something like "Yo, you don't need to worry about me. I'm going to do what I'm going to do. Fuck it." It was really dramatic. It was a very big moment. The PR came up to me after the interview, and said "did no one tell you not to talk about lean?" Obviously not.
I interviewed Wayne a second time in Amsterdam. It was a really good interview. With interviews, I've always just focussed on the positive and presenting the artist in the best light possible.
Let's shift to the UK hip-hop scene. The biggest artist right now is Central Cee. He just became the first UK rap artist with a billion streams in one year on Spotify. How do you rate Central Cee? And are you surprised that he's the guy that's blown up like this internationally?
I'm not surprised. I rate Central Cee and I rate his manager as well. I think they've done an incredible job, and have smashed it out of the park. I think every artist, and manager, should be aspiring to have that kind of relationship. He's had a fearless approach to taking his art across the world and putting on for the whole UK. We all benefit form what he's doing as artists, deejays, labels, execs. We all benefit out of the momentum.
Central Cee is a dope lyricist. I think he's cool. It's his time. He's been around for a couple of years, and it took a minute for him to figure out who he is, what he's doing and everything else. It's that beautiful moment when it just happens. There's that saying if you stay on the pitch long enough, you'll score. They're scoring, and winning leagues.
Two of the top hip-hop artists right now, Drake and Central Cee are light skinned. You're also light skinned. I was wondering if you think race plays any part in Central Cee's success? As in does the light skinned aspect make him more palatable for certain audiences or is that irrelevant?
There's a generation of people that may be able to relate to Central Cee better because he looks like them. That's not necessarily a bad thing. In the UK at the moment there's 300 rappers in cycle. In regards to white rappers you've got Aitch, Arrdee, Potter Payper, and a couple of others. Maybe ten out of 300. So one guy comes along and is exceptionally authentic, amazing lyrical skill, perfectly on trend with the production and he looks cool. Middle England relates. Middle America relates. Is it a surprise? So you could say it's a bit of that, but you've got to give him credit for the work he's done. For connecting with European rappers and doing the international collaboration Eurovision. No one's done that before. But Central Cee does it and puts it on his project. And that has blown him up across Europe. People should learn from that.

Then he does a track, Doja. It is a namedrop of Doja Cat over a replayed sample of a Dr. Dre and Eve banger. It's mad audacious. And then saying the line "my bitch is gay". It's that shit that makes parents tell their kids to turn the music down, like you shouldn't be listening to it, which makes it more exciting for the youth. So you can't just put it down to his skin shade. That's diminishing Central Cee's contribution to music. If his success is down to the colour of his skin why hasn't ever other other white rapper blown up to the same extent?
You experienced a lot of racism growing up in Manchester. You write in your book that people called you the n-word. Has the prevalence of hip-hop in UK culture changed racism in any way? Do you think people would still call you the n-word growing up today?
Oh, you'll still be called a n*gger. That's still there. The racism from some white people is very overt. If you go to certain places in the UK you can see in the way that people look at you. London is very, very multicultural. It's an amazing city. For me it's the epitome of the UK experience. Someone from Manchester, Newcastle, Sheffield, Liverpool wouldn't say that because there's still a long way to go with race relations. I think it's going to be years before it changes. It's definitely got better. But there's people who can listen to hip-hop and still be racist. It sounds weird me saying that but all you've got to do is look at when the England football team is playing. When they're winning, yay Enguh-land. When those three players didn't score in the Euro tournament, it's 'those fucking black bastards'. It's always there and will always be a thing until there's a better understanding over time.
You DJ'd for Dizzee Rascal for years. You also knew he'd blow up before pretty much anyone else. What's the legacy of Dizzee Rascal on UK hip-hop today?
Dizzee Rascal is the DNA of UK rap. He is the primer. He's the guy who came up with a style that's influenced everybody's favourite UK rapper. The flows, the patterns, the audacity, etc. If you did a study of song structure, cadence, lyricism, use of UK slang, it'll stem back to him. What he did on 'Stop Dat' is the blueprint for Grime. You can't take that away from him.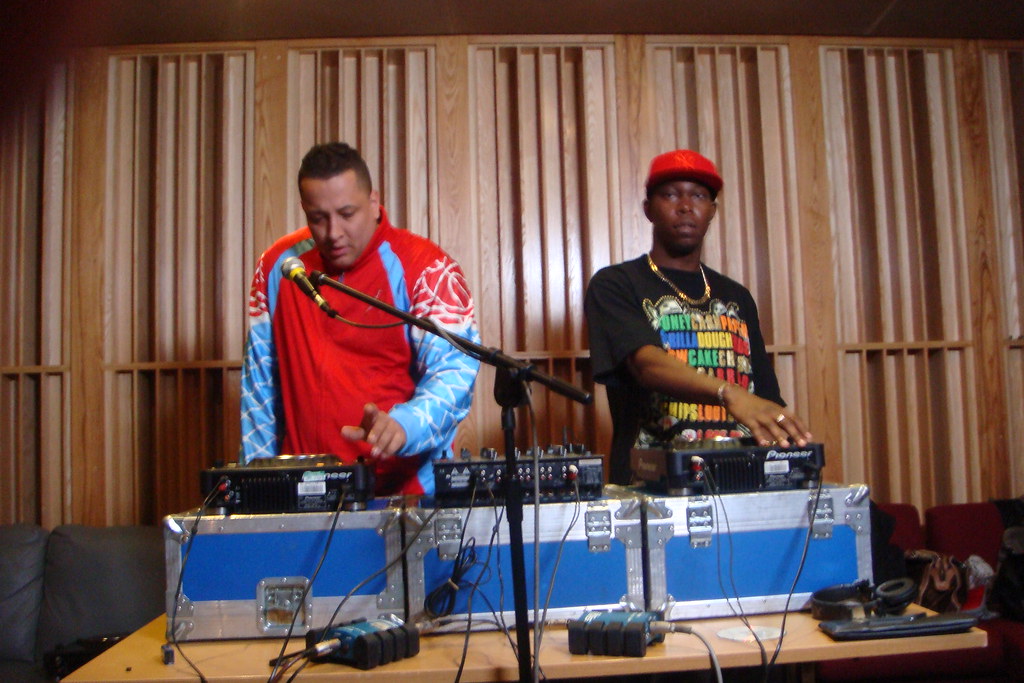 There have been so many tragic killings of hip-hop stars in recent years: Nipsey Hustle, XXXtentacion, Takeoff, Pop Smoke. Is it more dangerous than ever to be a rap star?
Definitely. And I spoke to XXXtentacion's lawyer about it recently. I hosted a Q&A with X's team and film director after the European premiere of the documentary. He was also the same lawyer for Pop Smoke as well. He was saying it's not actually because of the music. It's because you've got more young people who are successful and wealthy, but they're not hiring security. They're getting robbed. That's what it boils down to. There are more rappers than ever and I think the streets are probably more restless than they've ever been.
Why are the streets so restless?
Poverty, despair. In the UK, we've had the COVID pandemic, and the legacy of COVID, Brexit after effects, you've got the Russia-Ukraine war, the tensions between China and America, rising interest rates, and politicians that don't give a shit. It does affect society. People are genuinely hungry. So there's people who will do anything. It doesn't matter where you are in the world, but if you're outside with half a million around your neck someone's going to take a chance. Always roll with security. Tuck your chain in when you're in an area that you're not sure about.
Cole and Kendrick don't roll like that. Even with Drake you don't see him rocking jewelry like that, but he's always got an army with him too. That's how you have to roll. You're a target. Protect yourself.
In your book you wrote this really fascinating thing about the loss of your arm and how it impacted your view on religion. Your mom is a Jehovah's Witness. They believe blood transfusions are a sin. Without blood transfusions you'd be dead. You write, "I never paid attention to religion: I had a real life to endure". Can you unpack that a bit more for me and explain how your illness changed your views on God and religion?
I believe there's a creator. Whether you believe in creationist theory or whether you believe in ancient aliens or whatever, there's some kind of creator. There is a God. But for me, yeah, it did put me off religion because I was just like this is bullshit. I know some people will say but this was God's path for you. Well I lived with constant pain for like 16 years, still do. To have a rule where you can't have a blood transfusion to save someone's life? Yeah, that is immoral.
I don't think it's that deep. You can spend all your life trying to discover what it is. Some things are always going to be beyond your comprehension. There's some things that you will never find out. So maybe when you die you get upgraded to another level of knowledge or something like that. I don't know. What I do know is just to make the most of your time on earth right now, go all out, have fun, pursue your dreams, do everything you've ever wanted to do. Don't let anything stop you.
Many religious traditions posit that pain and suffering can be the greatest teacher and in a paradoxical way have the ability to improve your life or make it more meaningful. Does that logic apply in any way to your own life and the loss of your arm?
I do think it made me a different person from who I could have been. But, it's weird to say I'm grateful for 16 years of blood transfusions, skin grafts, stitches, a one in a million condition I never really understood, an amputation and everything that that comes with it. Maybe one day it will all make sense. The only thing I know is to keep going. You can't dwell on it. You can't be like, why's this happening to me?
There's a huge conversation about the UK's National Health Service (NHS) right now. Many reports indicate it's in dire conditions and some even fear it's on the brink of collapse. Are you worried about the current state of the NHS?
The NHS saved my life many times over and it's saved other people's lives that I know. It's incredible. It's one of the greatest institutions of all time and the model should be protected at all costs. There should be no question about the health of people and the funding of an organization which enables anybody regardless of their wealth to be seen and treated. It's a gift that shouldn't be messed with.
You get politicians whose aims are not aligned with the people. Most people just want to work and get on with their lives. With politicians there's a lot of agendas. There's a lot of deals to be made with opening it up to organizations and medical companies and big pharma. Fuck all that. Just keep it for the people. Make money elsewhere.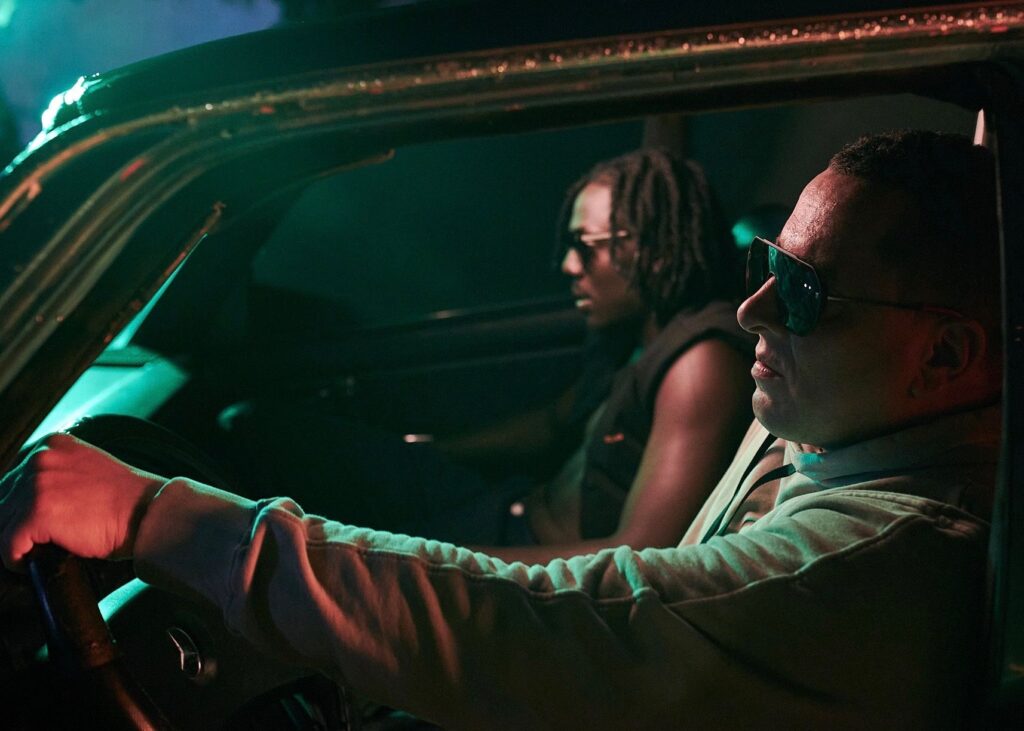 You've predicted the success of a lot of big artists. Right now your focus/passion seems to be shifting to the African continent. You've really been bigging up African artists, especially Ghanian artists like Black Sherif and Twitch4Eva. Is Africa the next wave or is the influence already mainstream?
I think the wave's always been here. But I do think this is the time of African artists right now. The African continent is huge. And at the moment you're just seeing artists from Nigeria, Ghana, and South Africa break through on the international stage. What happens when all the other countries do as well? What happens when everybody's team's develops to a certain point? It's going to be game changing. For years we've watched all the rap gods emerge from America. The first time ever we got one from Canada. I think the next one will be from Africa. I think Black Sherif is incredible. His voice, his lyrical ability, his perspective and what he stands for is something that we haven't seen, and is very much needed today. People talk about Kendrick, Cole and Drake, they'll be adding Sherif to those future lists. He's coming through. It's crazy when you see what he means to the people from his homeland. That's his power base. That's what's going to help him drive even further, what will help him amplify his art across Europe, America and everywhere else around the globe. It's Africa's time.
It's evident from speaking with you that you're still as passionate as ever about hip-hop. What's prevented you from becoming jaded and staying excited about the game for so long?
I've never been jaded and I never will be because this thing called hip-hop is an incredible, illustrious, creatively rich culture that changed my life. From the music, to the art, to the performance. There's always the diamonds in the rough. There's always dope stuff coming through that blows you away. There's different styles of making beats, different ways of saying things that stimulate the mind. It constantly evolves.

And as I get older I'm not judgmental. I can listen to the most unorthodox, illogical, simple rap, there's still an art to it. It can still incite mosh pits, and change lives. When you hear someone like a J.I.D. or what Kendrick and Dave have done with their most recent albums, it's clear that the culture is constantly elevating.
People come up to me and say, but do you really still like it? Of course I do. Next year is the 50th anniversary of hip-hop. It's still young. UK rap recently just found its voice. And the soundtracks of the African diaspora are finally being taken in across the world. As Drake said what a time…
FOR MORE ON DJ SEMTEX:
DJ Semtex featuring Cozz & Twitch 4eva – 'Scary' is available now on all streaming platforms.
Purchase "Hip Hop Raised Me" here.