"It's always been like an endless exploration: following that which can't be named and arranging my life around it. Wondering has been the engine. So, it has not felt like departures as much as just obvious next steps."
Rob Bell is always evolving, always pushing the boundaries of his creative expression and spiritual understanding. It's what I admire most about his work and what's helped transform my own life. But I didn't always see it this way.
Rob Bell is a former mega-church pastor, the author of numerous books on Christianity and spirituality, including "Love Wins," "Everything is Spiritual," and "Sex God." He hosts a podcast, "The Robcast." He crafts talks about big issues like the meaning of life and then performs them to thousands of people. He hosts creative workshop retreats in Ojai, California. He writes plays. He paints. He plays in a band. He does…everything?
Eight years ago, almost to the day, I interviewed Rob for the first time. Over the course of almost 3 hours, we discussed a wide variety of topics: his time as a mega-church pastor, the criticism of his book about hell ("Love Wins"), his thoughts on Islam, transgender people, The Bible, and much more. I was stunned by Rob's radical and open-hearted approach to the subjects. He seemed so inclusive of other faiths, had no reservations whatsoever about transgender people; it was "fighting against gravity," he said. I wasn't against what he was saying, but I was in a state of apathy and confusion about what I actually believed. Things started to really change for me after that conversation.
That encounter with Rob turned out to be a watershed moment. It rekindled my desire to explore my Christian upbringing, what I actually still believed, and really begin a process of deconstruction. That process has been a wild, daunting, and ultimately fulfilling experience. The core influence of that experience with Rob was a desire to see what would happen if I really, truly started to view God as an ever-expanding, ever-inclusive, loving entity. I've been trying that approach, and it's been working wonders.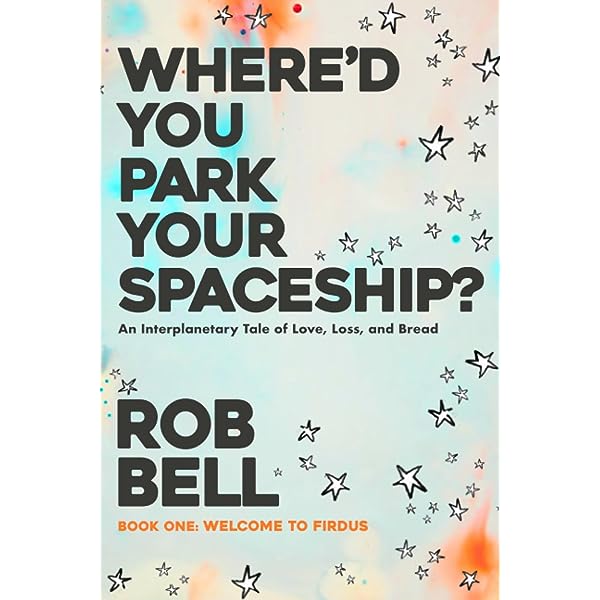 After recognizing Rob's catalyst in my spiritual journey, I was very keen to speak with him again. Now felt like the right time too because he was riding on a new wave of creative exploration. He's just released a new book, a sci-fi, post-world odyssey called "Where'd You Park Your Spaceship?" What makes this stand out in the Rob Bell catalogue is the total lack of references to Christianity, the Bible, and Jesus. Think C.S. Lewis re-telling the gospel through "The Lion, The Witch, and The Wardrobe." After three decades explaining and defending his thoughts, he's moving to a new chapter of storytelling, free of explicit religious references, free to be whatever the reader decides. Yet the book is more Rob Bell than ever and full of spirituality, humor, and poignant moments. It seeks to make you think about your own life, open your heart, and explore the world around you. The process also seems to have filled Rob with joy; a good sign, I'd argue, that he's tapped into something beautiful.
I was excited to connect with Rob again. We linked up via Skype from his garage/studio in California. From "Where'd You Park Your Spaceship?" to his relationship with Jesus The Christ, to plant medicine and psychedelic experiences, to his friendships with Richard Rohr and Pete Holmes, we cover it all.
***
FOR MORE ON ROB BELL:
Visit his website: www.robbell.com
Link to buy his new book "Where'd Your Park Your Spaceship?"